How to Remove Your Self-Created Barriers and Become Unstoppable
Why is it that some of us can't break free from self-defeating, self-destructive behavior?
As you know, my goal is to help more people get through these feelings. And my mission is to inspire millions to turn challenges and setbacks into ROCKET FUEL.
But the fact is, most people are missing an effective way to eliminate the limiting factors that hold them back. This includes negative beliefs.
If you want something in life, you need to figure out ways to remove anything that could stop you from getting it.
I tried everything to get rid of my own mental barriers and then a mentor of mine recommended I read a book called Dianetics by L. Ron Hubbard.
It taught me how to get to the root cause of all the unwanted thoughts, self-created barriers, insecurities, and limitations. And that immediately translated into more growth and abundance for me personally and professionally.
Those who succeed in life are those who figure out how to break free from this cage and overcome the negative voices in their lives.
Dianetics was a major game-changer for me and I believe it will be for you too.
To get a free sample of the first three chapters from the publisher—just fill out your details below.
After you download the ebook, I recommend you schedule an appointment with a Dianetics Consultant like I did so you can launch into orbit and beyond—with nothing holding you back.
Join us on the journey to becoming unstoppable.
---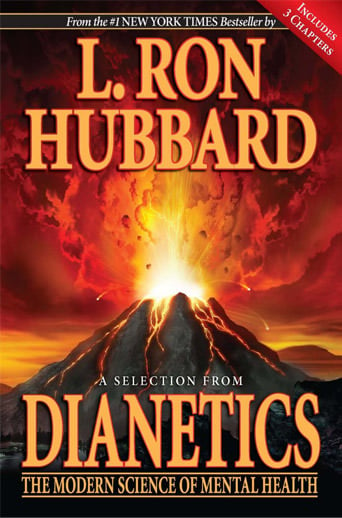 Your Free E-BOOK PDF CONTAINS:
              •  Synopsis
              •  Introduction: How to Read this Book
              •  Chapter 1: The Scope of Dianetics
              •  Chapter 2: The Clear
              •  Chapter 3: The Goal of Man
              •  Glossary of Terms